Canal Street
gas, or electric. Electronic gas safety starters available on all gas lanterns.
Can be configured for wall, post, or hanging mount.
Shown in Antique Finish (optional).
Also available in:
• Natural Copper Finish (standard)
• Clear Coated Copper
• Verdigris Finish
• Black
Call Toll-Free:
1-800-661-9224
Select the drop down lists below to view lantern configurations that meet your needs.
| Model Number | Category | Mount | Width | Height | Overall Total Height | Price | CAD | PDF | Select |
| --- | --- | --- | --- | --- | --- | --- | --- | --- | --- |
| CS-200 - 1FN - PM-4 MOUNT - COLUMN | Gas | Column | 14-1/2" | 27" | 29-3/4" | | | Open | |
| CS-100 21" - 1FN - PM-4 DENNIS CUSTOM COPPER MOUNT - COLUMN | Gas | Column | 12" | 21" | 25-1/4" | | | Open | |
| CS-100 21" - 1FN - PM-4 MOUNT - COLUMN | Gas | Column | 12" | 21" | 23-3/4' | | | Open | |
| CS-202 - 1FN - HALF YOKE (2" COPPER FLAT BAR) | Gas | Hanging | 14-1/2" | 27" | TBD | | | Open | |
| CS-100 21" - 1FN - PM-4 MOUNT - POST/POLE | Gas | Post | 12" | 21" | 23-1/4" | | | Open | |
| CS-201 - 1FN - 6C COPPER BACK PLATE | Gas | Wall | 14-1/2" | 27" | 30" | | | Open | |
| CS-101 21" - 1FN - 6C - DOUBLE HOOK SCROLLS | Gas | Wall | 12" | 21" | 39-11/16" | | | Open | |
| CS-201 - 1FN - 6C COPPER BACK PLATE (WITH ELECTRONIC IGNITION) | Gas | Wall | 14-1/2" | 27" | 30" | | | Open | |
| CS-100 21" - 1C (LAUREL) - PM-4 MOUNT - COLUMN | Electric | Column | 12" | 21" | 23-3/4" | | | Open | |
| CS-100 21"-1C(LAUREL) - DENNIS CUSTOM COPPER MOUNT - COLUMN | Electric | Column | 12" | 21" | 24-1/4" | | | Open | |
| CS-200 - 1C (LAUREL) - PM-4 MOUNT - COLUMN | Electric | Column | 14-1/2" | 27" | 29-3/4" | | | Open | |
| CS-202 - 1C (LAUREL) - HALF YOKE (2" COPPER FLAT BAR) | Electric | Hanging | 14-1/2" | 27" | TBD | | | Open | |
| CS-102 21" - 1C (LAUREL) - COPPER STEM | Electric | Hanging | 12" | 21" | TBD | | | Open | |
| CS-102 21" - 1C (LAUREL) - HALF YOKE (2' COPPER FLAT BAR) | Electric | Hanging | 12" | 21" | TBD | | | Open | |
| CS-102 21" - 1C (LAUREL) - CHAIN | Electric | Hanging | 12" | 21" | TBD | | | Open | |
| CS-100 21" - 1C (LAUREL) - PM-4 MOUNT - POST/POLE | Electric | Post | 12" | 21" | 23-1/4" | | | Open | |
| CS-101 21" - 1C (LAUREL) - 6C COPPER BACK PLATE | Electric | Wall | 12" | 21" | 23-15/16" | | | Open | |
| CS-201 - 1C (LAUREL) - 6C COPPER BACK PLATE | Electric | Wall | 14-1/2" | 27" | 30" | | | Open | |
| CS-100 24" - 1FN - PM-4 DENNIS CUSTOM COPPER MOUNT - COLUMN | Gas | Column | 14" | 24" | 29-1/4" | | | Open | |
| CS-100 24" - 1FN - PM-4 MOUNT - COLUMN | Gas | Column | 14" | 24" | 26-3/4" | | | Open | |
| CS-102 21" - 1FN - COPPER STEM | Gas | Hanging | 12" | 21" | TBD | | | Open | |
| CS-102 21" - 1FN - HALF YOKE (2" COPPER FLAT BAR | Gas | Hanging | 12" | 21" | TBD | | | Open | |
| CS-100 24" - 1FN - PM-4 DENNIS CUSTOM COPPER MOUNT - POST | Gas | Post | 14" | 24" | 27-1/8" | | | Open | |
| CS-100 24" - 1FN - PM-4 MOUNT - POST | Gas | Post | 14" | 24" | 26-1/4" | | | Open | |
| CS-101 24" - 1FN - 6C COPPER BACK PLATE | Gas | Wall | 14" | 24" | 26-15/16" | | | Open | |
| CS-101 21" - 6C COPPER BACK PLATE (WITH IGNITION) | Gas | Wall | 12" | 21" | 23-15/16" | | | Open | |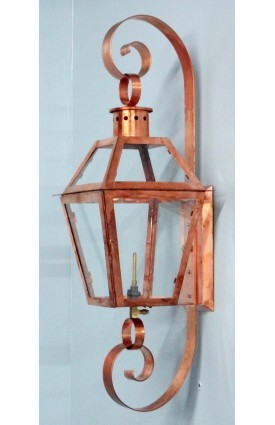 $0.00