Harbor Candle Lantern
This beautiful candle lantern measures 7-1/2" by 21-1/2"high. It can be used in many locations inside and outside. Patios, porches, poolside and and garden areas. This also can also be made in larger or smaller sizes.
Select the drop down lists below to view lantern configurations that meet your needs.
| Model Number | Category | Mount | Width | Height | Overall Total Height | Price | CAD | PDF | Select |
| --- | --- | --- | --- | --- | --- | --- | --- | --- | --- |
| Harbor-2000 | | Table | 8 1/2" | 1'-9 1/2" | | | | Open | |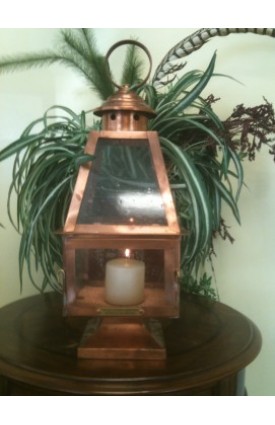 $0.00